Belize is a beautiful country located in Central America, known for its stunning natural beauty. One of the best ways to explore this tropical paradise is by taking a helicopter charter and exploring Belize's sites from above! A helicopter charter in Belize is an excellent way to explore all Belize has to offer. Here are some reasons why you should consider a helicopter charter during your Belize vacation:
Spectacular Views: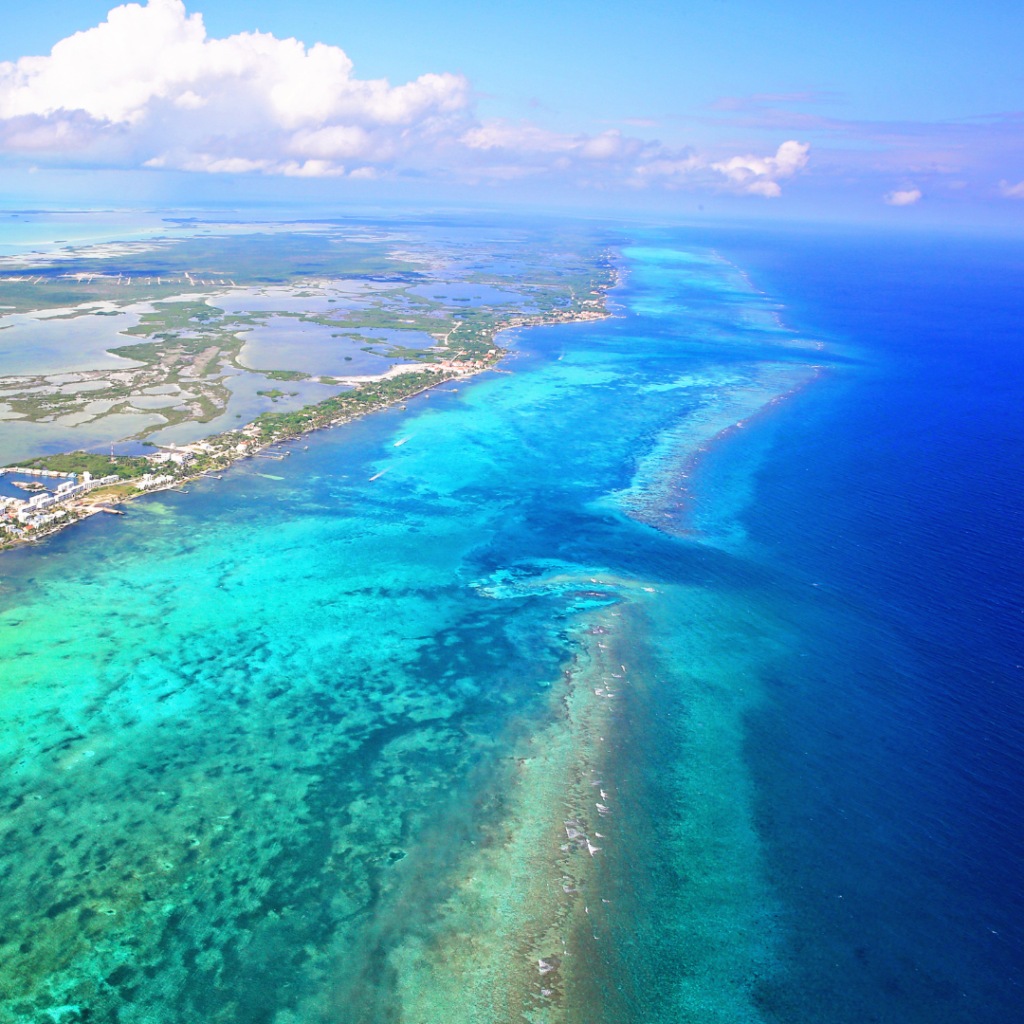 Belize is home to some of the most breathtaking scenery in the world, and a helicopter charter is the perfect way to take it all in. From the air, you can see the turquoise waters of the Caribbean Sea. Flying over the interiors set your sights on magnificent waterfalls and ancient maya sites set within the lush greenery of the rainforest.
Time-Saving:
Belize, although small in size with the mainland and cayes being 8,866 square miles, getting around can be time consuming. With a helicopter charter, you can cover a lot of ground in a short amount of time. This means you can see more of Belize's top attractions in a single day, without having to worry about long travel times. Traveling from your remote jungle lodge to your private island escape can be arrange getting you to your destination all under 20 minutes. Even better once landing at the Philip S. W. Goldson International Airport you can be whisked away to your destination within minutes.
Flexibility:
A helicopter charter gives you the flexibility to create your own itinerary. Whether you want to explore the caves in Belize, snorkel or dive the Belize Barrier Reef, or simply take in the stunning views of waterfalls and maya sites from above, a helicopter charter can be tailored to your specific needs and interests.
Comfort and Convenience:
Helicopter charters in Belize are operated by experienced pilots who are knowledgeable about the area. This means you can sit back, relax, and enjoy the ride, knowing that you are in good hands.
Unique Experience:
A helicopter charter is a unique and unforgettable experience that you will remember for years to come. Whether you are celebrating a special occasion or simply want to explore Belize in a new and exciting way, a helicopter charter is the perfect way to do it. Consider a flight over the Great Blue Hole! The Great Blue Hole is spectacular to see from the air. You will be able to capture the most beautiful photos of reef while circling above.
Book your helicopter charter today and discover all that Belize has to offer.