Belize is Now Open for Tourism!
Belize reopens for tourism today – October 1! The Belize International airport is now open for visitors to explore all the amazing wonders Belize has to offer. You can get to Belize this month with American Airlines & United. 
Depending on your traveler classification there are certain travel requirements. It is important to familiarize yourself with these measures or be sure to consult with us here at ROEming Belize to plan your Belize itinerary in line with these new travel guidelines.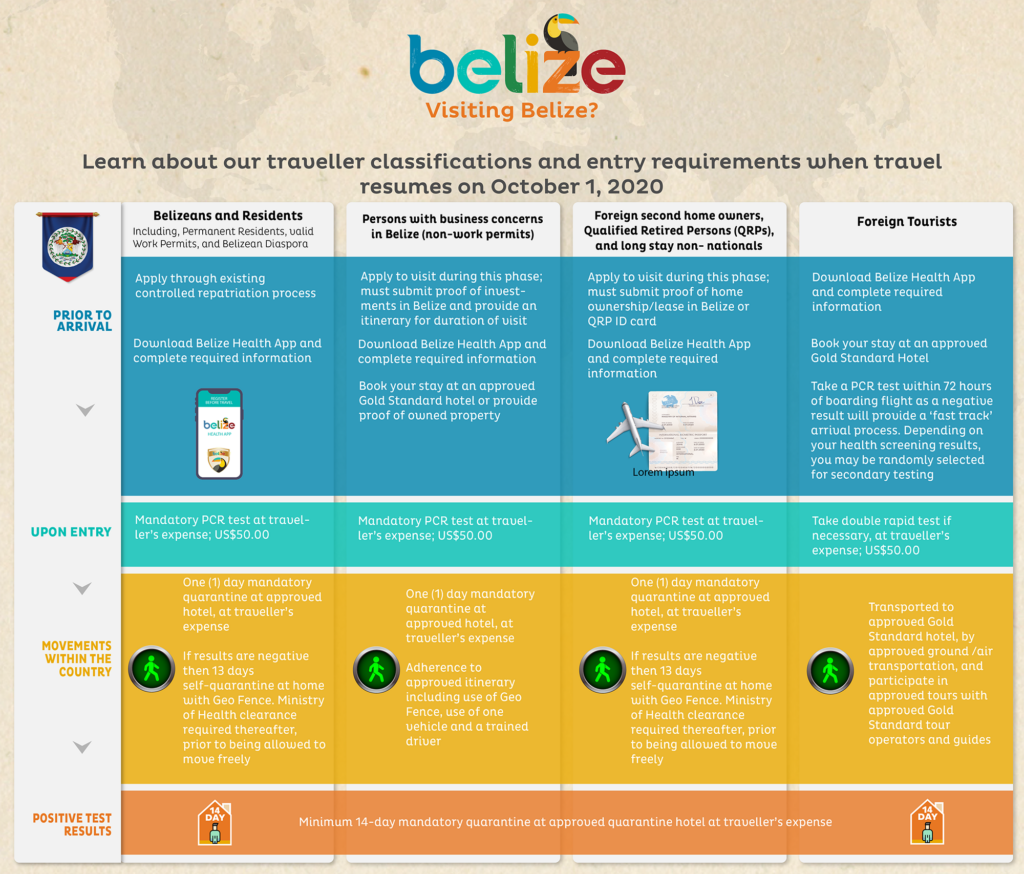 In ensuring the health and safety of the country the Belize Tourism Board has outlined national tourism guidelines in which various tourism stakeholders are working towards implementing in their business. Hotels, restaurants, tour companies and all tourism related operations in country are working towards implementing protocols. These 9 protocols touch on areas relating to cleaning practices, employee and guest interactions, work place policies and standard operating procedures – all developed with the ultimate goal to stop the spread of Covid–19. To meet the new health and safety challenges, business that comply receive "Gold Standard Recognition". For your Belize Vacation you must book with these established businesses that make the gold standard list. 
Here at ROEming Belize, your safety is our priority. As a local travel agency on the ground in Belize – we have a close relationship with many wonderful properties and trustworthy tour operators in Belize that adhere to the countries health and safety standards. We incorporate these reputable and approved businesses in your Belize Itinerary as we craft your itinerary down to the finest details. From booking accommodations, transfers, tours and much more.
Entry Requirements 
Here is a look at your journey when visiting as a tourist.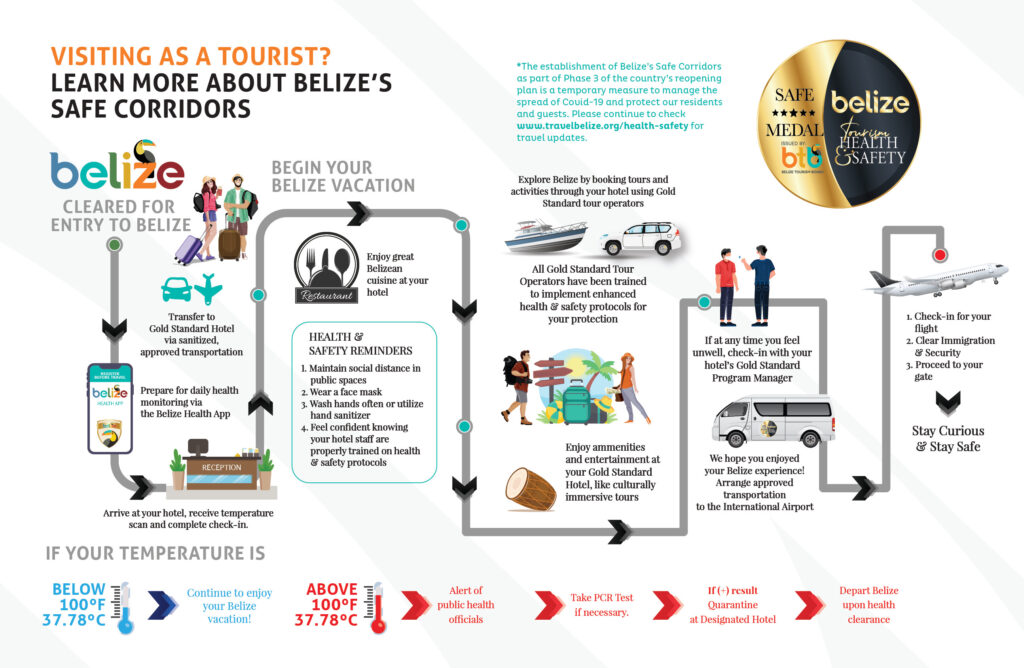 Before Your Visit 
Download the Belize Health App and complete the required information prior to boarding the flight to Belize. A QR code with a unique ID number will be returned to you, and will be used for contact tracing while in Belize. The Belize App is available on IOS or Android. If you do not have a smart phone you can complete the form HERE
Take a covid-19 PCR test within 72 hours of travel to Belize. Bring along your results. Unable to bring one you will be required to take one upon entry for $50 USD. 

As a Belize based agency, with destination knowledge and expertise, we are here to help you navigate through these changes as they evolve. Trust us to keep you and your Belize booking safe, enjoyable and one to remember!