The Belize International airport will be reopening on October 1, 2020. International travelers will be able explore all the beautiful jewels Belize has to offer in a few months. Due to Covid-19 the destination has set up new preventative measures traveler have to follow. Various new rules and regulations are required to enter, along with various protocols to follow while in country. It is important to familiarize yourself with these measures or be sure to consult with us here at ROEming Belize to plan your Belize itinerary in line with these new travel guidelines.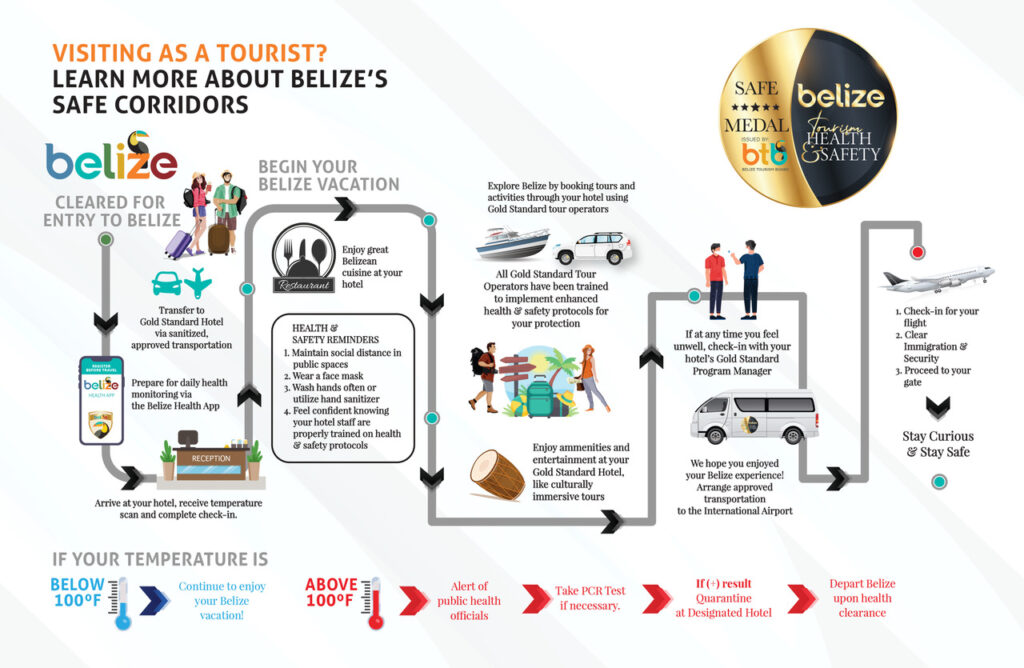 Book with those on The Belize Gold Standard List
In ensuring the health and safety of the country the Belize Tourism Board has outlined national tourism guidelines in which various tourism stakeholders are working towards implementing in their business. Hotels, restaurants, tour companies and all tourism related operations in country are working towards implementing protocols. These 9 protocols touch on areas relating to cleaning practices, employee and guest interactions, work place policies and standard operating procedures – all developed with the ultimate goal to stop the spread of Covid–19. To meet the new health and safety challenges, business that comply receive "Gold Standard Recognition". It is recommended that you book with these businesses that make the gold standard list.
Here at ROEming Belize, your safety is our priority. As a local travel agency on the ground in Belize – we have a close relationship with many wonderful properties and trustworthy tour operators in Belize that adhere to the countries health and safety standards. We incorporate these reputable and approved businesses in your Belize Itinerary as we craft your itinerary down to the finest details. From booking accommodations, transfers, tours and much more.